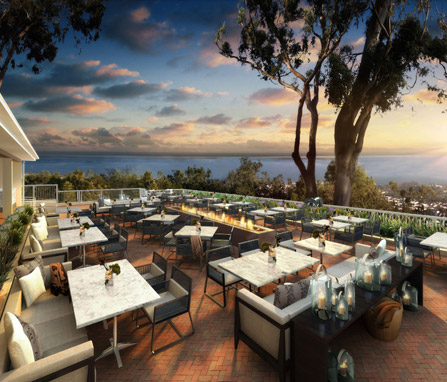 The El Encanto Hotel, by parent company Orient-Express Hotels, will receive a name change starting March 10, 2014. The hotel will be called the Belmond El Encanto.
A little over a year ago, the El Encanto completed a $134-million dollar renovation at its Santa Barbara Riviera location. The Belmond rebranding has a budget of $15 million by Orient-Express. Their effort will continue over the next five years at all properties.
Belmond (Latin for beautiful) was chosen as the brand name because it will, "increase consumer recognition in the marketplace, thereby attracting new guests and stimulating increased visits across the broad scope of the company's unique collection of exceptional hotels and travel experiences from its existing customer base. Strengthening our brand architecture will also make the Company more attractive to property owners as we advance in our strategy of expanding into the management of third party assets that are complementary to our existing collection", according to Orient-Express.
The parent company also mentioned, "The new brand name provides us with a fresh opportunity to tell our story – from romantic journeys across Europe the authentic restored carriages of the Venice Simplon-Orient-Express, to cruising along the undiscovered rivers of Myanmar on our river cruiser, Orcaella, and sunset cocktails on the terrace of our newest hotel, El Encanto."
The transition from El Encanto to Belmond will be something for locals in Santa Barbara to get used to.
Source: Examiner.com