We couldn't believe how far above and beyond they went!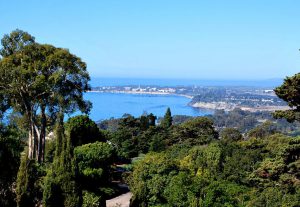 The Venturelli Group were outstanding to work with when we bought our house in Santa Barbara. We made contact early in our search process, knowing that we were looking for a very particular house. We had a great conversation with Gabe and he really understood what we were looking for. His email/web updates keep you hot on the trail of properties as they become available. It took months to find the right place, but never did we feel neglected. Gabe and Bruce partnered to help us in our search. Finally, we found the right house and we really felt like we had the very latest information as there was an update about the property that made it even hotter. After months of looking, they encouraged us to be aggressive at just the right time, and we got it!
As if that wasn't enough, when the prior owners removed a bbq that had been featured prominently in the sale literature and website, Gabe and Bruce worked with the seller's agent to make it right. We couldn't believe how far above and beyond they went!
These two are very savvy, and we will always have them in mind for the future.